Officenet Team participates at Asia's largest Tech HR and work conference in August 2019

Gurugram, August 01-02, 2019 – People Matters, a leading media brand in the space of work, talent & tech hosted the India edition of TechHR 2019 on 1st and 2nd August at the Leela Ambience, Gurugram. As Asia's largest conference, it witnessed the significant presence of over 3,000 business and talent leaders, 200+ Work Tech market leaders and 150+ experts& HR Managers.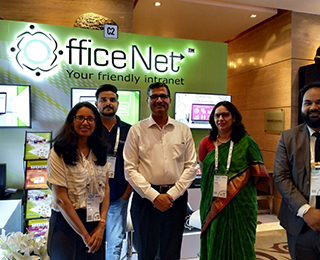 Ms Sonali Chowdhry, Director of Netcomm Labs Pvt Ltd, participated along with her team in the biggest, most impactful HR Tech showcase conference, to showcase her award-winning customized HR solution- Officenet. Shri Ashwani Lohani, MD Air India was also present at the inaugural ceremony and visited the stall of OFFICENET team along with other eminent business leaders, Mr Ravi Venkatesan, EX chairman, MICROSOFT.

The conference focussed on equipping leaders with practical insights on nurturing a future-ready digital workforce, technologies needed to accelerate effectiveness in learning, recruitment, performance and talent management, and emerging applications like AI, Robotics, Block chain in the context of work. By addressing the critical learning needs of CEOs, CHROs, Business Heads, Digital Heads among others, People Matters TechHR was designed to help each of these stakeholders to become the answer.

"We're living in one of the most challenging times for our generation, where finding the right answer is not easy. People Matters TechHR conference is designed to give our delegates a rich diversity of thought processes as we host some of the best of thought leadership from the world of technology, business, arts, and creativity. And we believe that the right answer lies in the interplay and intersection of this," said Ester Martinez, CEO, and Editor-in-Chief, People Matters Media Pvt. Ltd.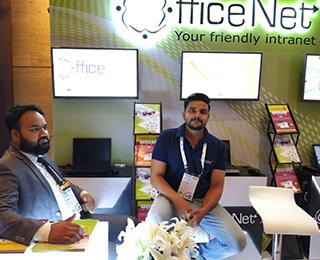 At a time when continuous and life-long learning has become a critical business differentiator, executives will need to keep up with the fast-paced changes that will help them strategize effectively. And an experience like TechHR is where the best thought leaders, service providers, start-ups, mentors and the best of ideas converge for all to get a learning experience like nowhere else. For more information, press only:
Sonali Chowdhry
Director - Marketing
+91-9810129532
---------------------------------------------------
Netcomm Labs Pvt Ltd
219, 2nd Floor, Tower B
B-8,NOIDA ONE,
Industrial Area, Sector 62,
NOIDA (UP)
Phone : +91.120.2975660 / 5561
Website : www.netcommlabs.com,
www.officenet.in