HR App Features
Along with managing and easing out the work of an HR, this app gives access to everyone in the organization i.e. to both the employee and the employer. HR App helps to upgrade daily workflow into a more systematic process, like managing recruiting, on-boarding, training, payroll system, etc.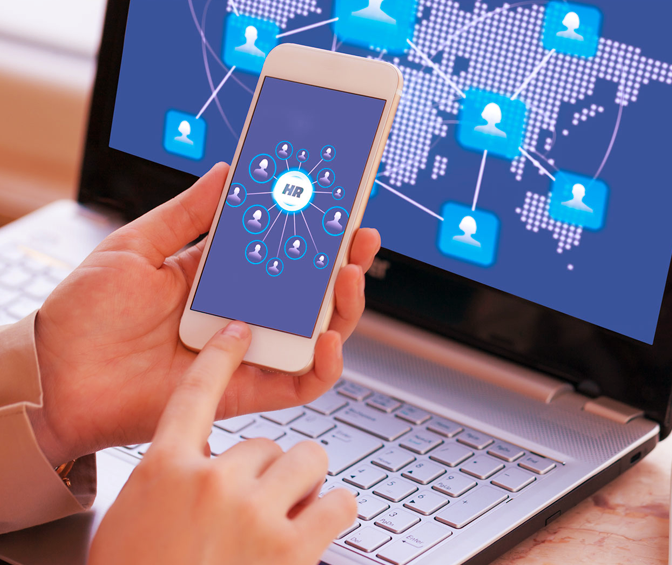 Why choose HR apps?
Unlike the paperwork which is not secure and more importantly which occupies space and time, HR apps are secure and time saving. One can report work, apply leave, manage and handle projects even if he/ she is not at the site or at office location.
HR apps not only benefits the employee but also helps HR department to carry out tasks easily, for e.g. the up to date company policies and procedures can easily be shared to the rest of the employees, reduces error in payroll and other employee information data, etc.
The company is more efficient with the help of HR apps as it increases productivity and helps employees to focus more on tasks, improving the quality of work.