Netcomm Labs is Now Great Place to Work®-Certified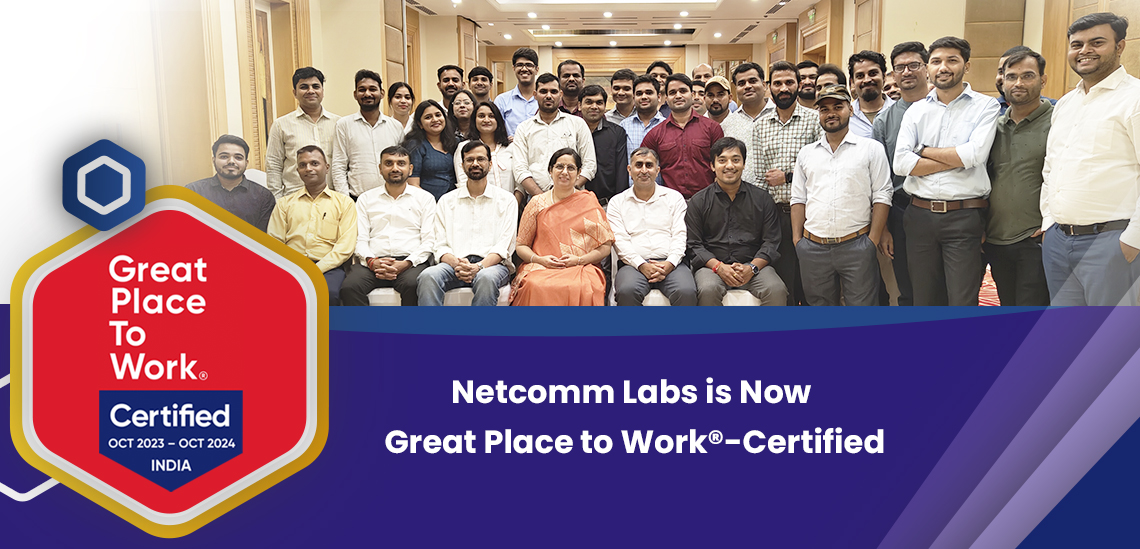 Noida, India – October 25, 2023 –Netcomm Labs is proud to announce that it has recently been awarded the Great Place to Work®- certification for the year 2023. Netcomm Labs has always ensured that employees are given priority and that their wellness at the workplace is never compromised. As an enterprise, we always look forward to having a positive work environment that fosters skill development, scales up the expertise of every employee and enables them to take up every opportunity and reap maximum benefits from it.. We strive to create a workplace that facilitates productivity and at the same time allows employees to strike a work-life balance. It truly feels incredible to be recognized in this direction.
Great Place to Work® Certification is awarded by The Global Authority on Workplace Culture. Since 1992, they have surveyed & analyzed more than 100 million employees around the globe. This certification represents how well employers are treating their employees. This certification is a two-step process that includes surveying the employees and then completing a short questionnaire about the workforce. After assessing employee feedback and with external evaluation, this certification is granted. Job seekers can easily identify companies with good company culture. On the other hand, this certification helps employers to onboard the best talent.
With this certification, Netcomm Labs commits to its excellence in employee management for the mutual growth of employees as well as the organization. This certification stands as a milestone in leading an employee-centric work culture for incessant success and development.
Social Updates Desk
Netcomm Labs Pvt Ltd
219, 2nd Floor, Tower B
B-8,NOIDA ONE,
Industrial Area, Sector 62,
NOIDA (UP)
Phone : +91.120.2975660 / 5561
Website : www.netcommlabs.com,
www.officenet.in