Netcomm Labs Celebrates 8th International Yoga Day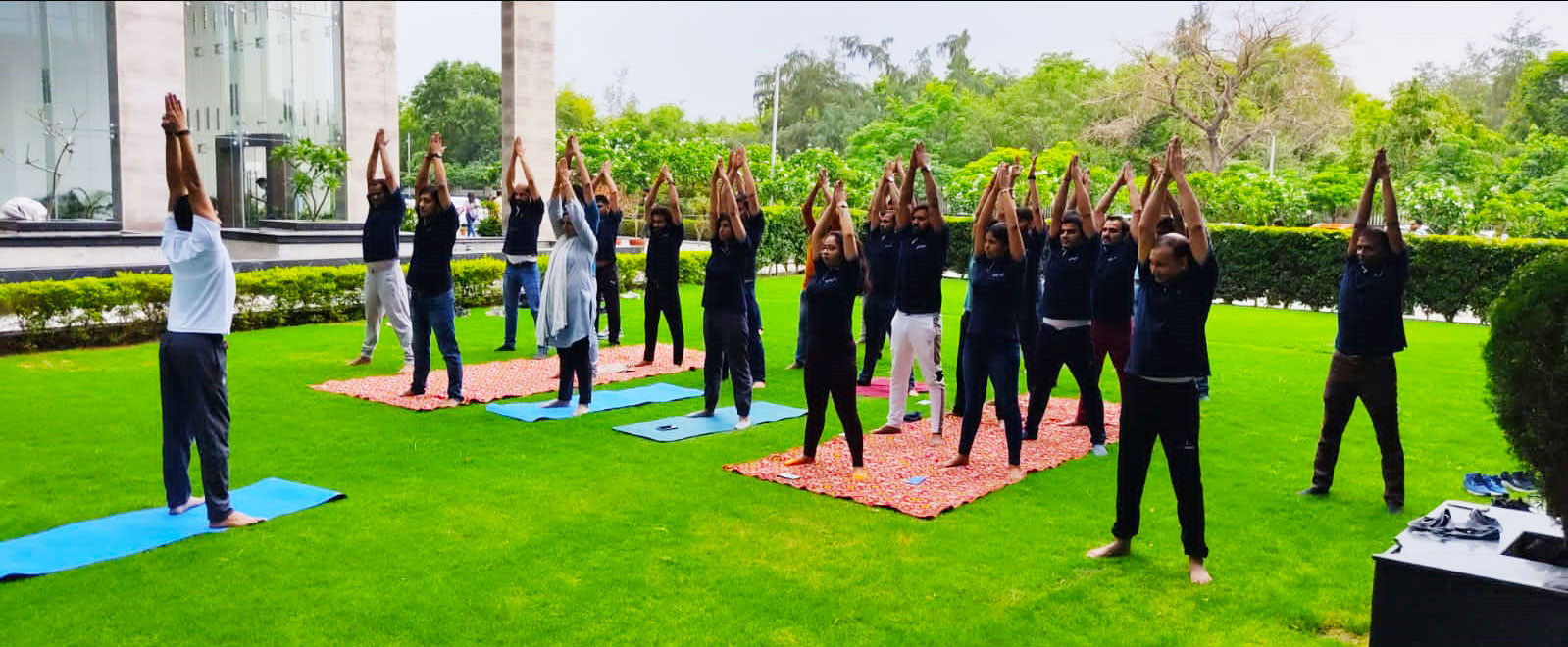 Netcomm Labs celebrated the International Day of Yoga on 21st June 2022 with the enthusiastic participation of all team members. This year the theme was selected keeping in mind the important role yoga has been playing in dealing with COVID-19. This holistic practice not only benefits the mind and body but also inculcates love, generosity, and compassion towards others.
The celebrations on Tuesday started with prayer recitation during the event, an expert Yoga teacher initially briefed about the essence of Yogic exercises on the health of individuals and thereafter, held a long practice session with a demonstration of asanas.
The Yoga expert addressed the gathering about yoga and the benefits of practicing Yoga for an individual in everyday life and highlighted how Yoga practiced perpetually benefits reduce stress at work for a healthier body and mind. The participants were introduced to Yogasanas, Anulom Vilom, Hasya Yog, and Meditation. An enthralling practice session was held with the spirit of celebrating healthy living every day.
Social Updates Desk
Netcomm Labs Pvt Ltd
219, 2nd Floor, Tower B
B-8,NOIDA ONE,
Industrial Area, Sector 62,
NOIDA (UP)
Phone : +91.120.2975660 / 5561
Website : www.netcommlabs.com,
www.officenet.in